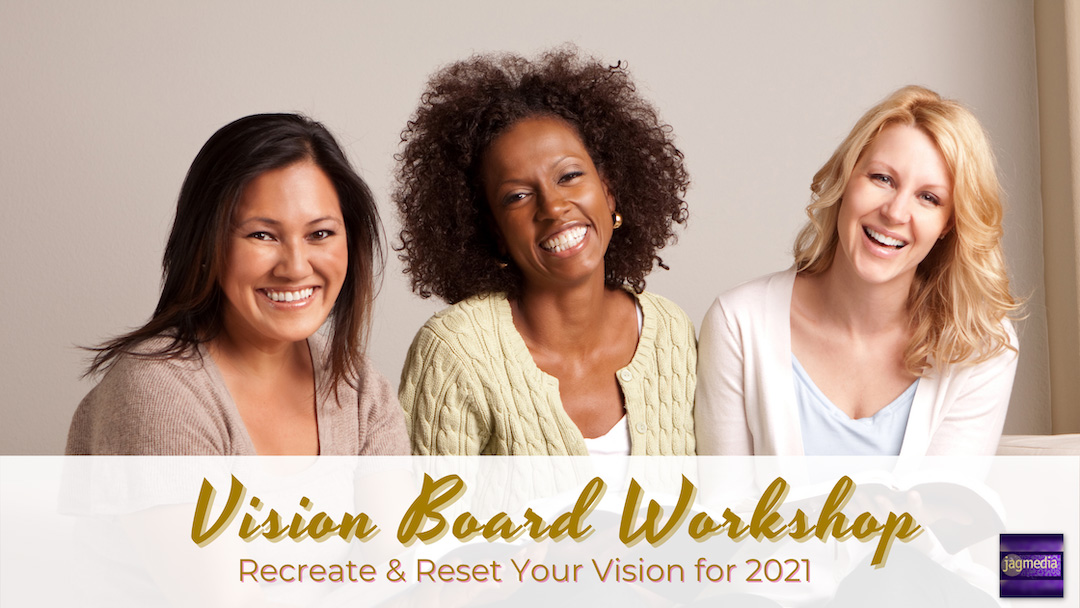 What is The Visioning Experience?
The Visioning Experience is designed to guide you on the path to achieving your vision for your goals and your life for the rest of this year…. and beyond.

The challenges of the past year are ripe for creating a new path or resetting  it. Leading to Renewal, Refreshment and Restoration of your spirit in a Circle of Support.

It all starts with a Vision Board Workshop that takes you from a blank piece of paper to  a visual collage setting your new Vision.

Not quite sure where to begin? Janet Gervers, Founder of JAGmedia, both a  Designer and Artist  will lead you through the entire process – and make it fun! But that's not all…

There's more to it. Once you've created your Vision Board, it sets the path for your vision for the rest of the year, you might be wondering, how do I make this happen? We all need support with reaching our goals and staying on course.That's where the second part of The Vision Experience comes in.

The Visioning Course is designed for supporting you in achieving your goals in a safe place.

  You will also have the opportunity participate in small  groups and share your wins and your challenges and brainstorm ideas with one another. This all leads to a positive and powerful vibration that is a motivator for moving the needle forward with your vision for your future.

Scroll Down to Reserve your spot.
Vision Board Workshop: $97
August 16, 2021 5-6:30 PM PST
Live, Guided Zoom Workshop.
Next Step: The Visioning Course
After you register, you will receive the Zoom code.