Achieve YOUR Vision Program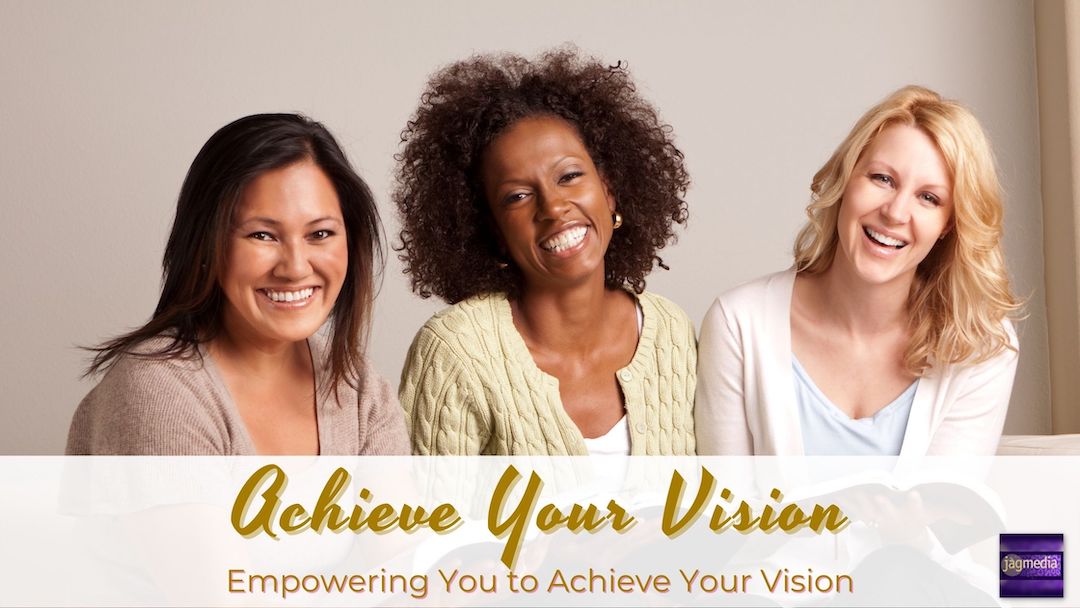 This is the NEXT STEP After You Create your Vision Board.
Join a Circle of Support to Help YOU Achieve Your Vision.
Achieve your Vision is designed for busy people, juggling all facets of life, career and relationships. You might feel like you don't have enough time for yourself, or you're always putting others ahead of you. Is that you?
If you answered YES, then Achieve your Vision is designed for you after you complete, Create Your Vision,  Vision Board Workshop from JAGmedia.
In the Program, you will receive:
* Support * Nurturing * Accountability * Community
You will  have the opportunity to share your wins and challenges while brainstorming ideas in a small group environment.
This Circle of Support is designed for empowering you to achieve your vision through:
Group Discussion
Accountability
Focused Vision Boards
Visualization Exercises
Writing Exercises
Recording of each Session
Consider me to be Your Accountability Partner, Janet from JAGmedia.
I'm here to support you in an empowering weekly program.
My program is a space where you take focus on your Self-Care.
Achieve Your Vision
One hour a week for six weeks, small group in a live Zoom.
Wednesdays, 4-5PM PST

Program Dates:
Week 1- October 5
Week 2- October 12
Week 3- October 19
Week 4- October 26
Week 5- November 2
Week 6- November 9
Six one hour sessions
One weekly meeting in a live Zoom for six weeks
Investment: $597
Bonus #1:
Includes Recording of Each Session 
Bonus #2:
Visioning call with Janet 30 minute: VALUE $125
After you register, you will receive the Zoom code.