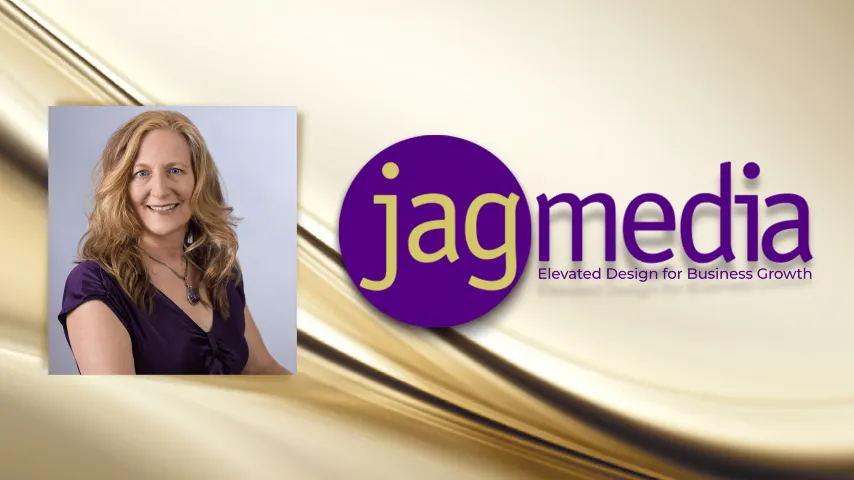 Upcoming Events from Jagmedia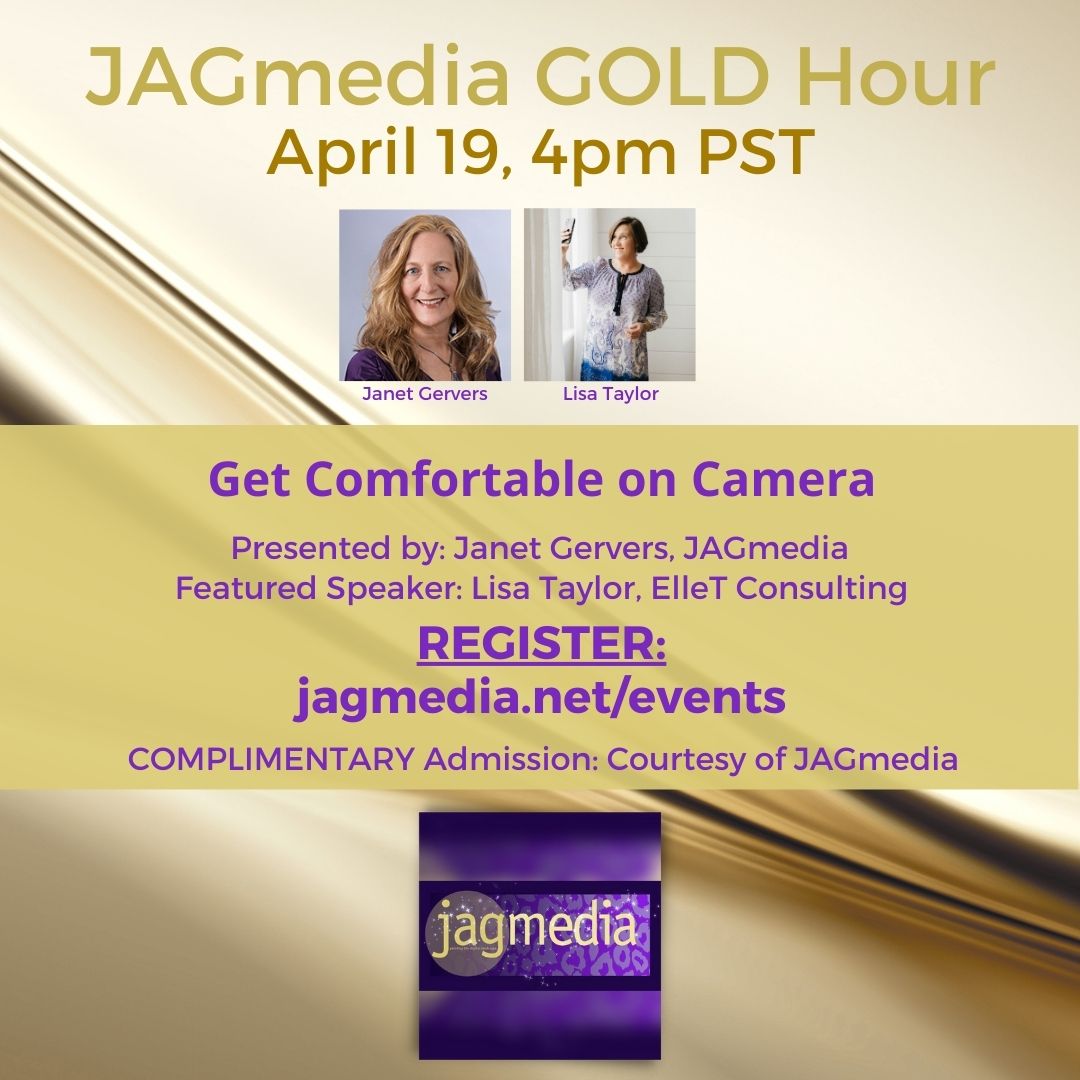 JAGmedia Gold Hour:
April 19, 2023 Wednesday, 4-5pm PST
Get Comfortable on Camera
Complimentary Event
Presented by: Janet Gervers, JAGmedia
Speaker: Lisa Taylor, ElleT Consulting
JAGmedia Event Schedule:
Upcoming Events &

 

Workshops
JAGmedia Gold Hour:
April 19: Lisa Taylor, Get Comfortable on Camera

Vision Board Workshops:
Renew & Refresh Your  Year: June 21, 11am PST
Finish Your Year Strong: October 18,  11am PST
Learn More about Vision Boarding >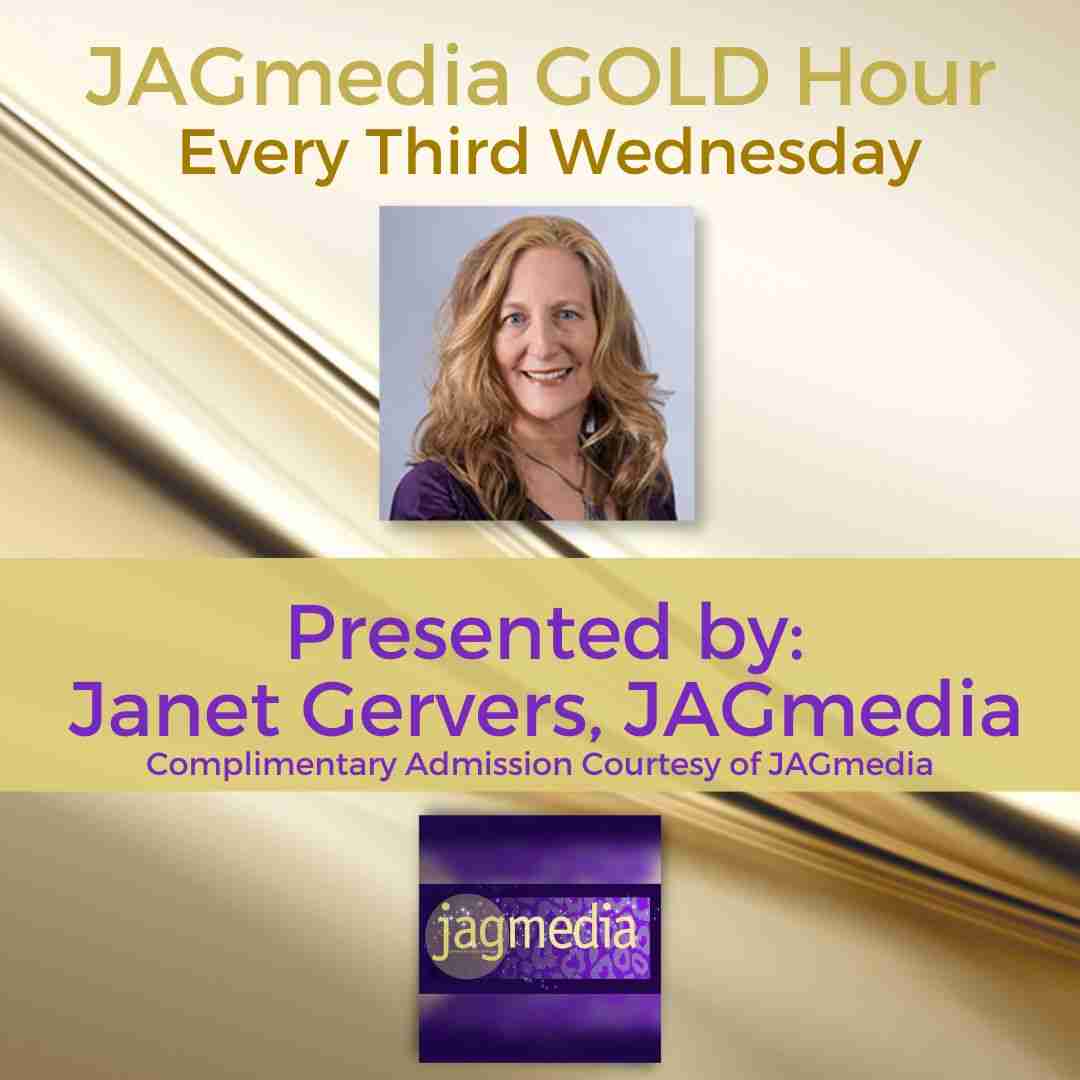 Learn & Network in a Complimentary Live Zoom Event on third Wednesday of the month, 4-5pm PST presentd by Janet Gervers, Creative Director of JAGmedia.
The live online events are educational, interactive and include networking. They will provide knowledge on topics ranging from website design, social media, search engine optimization,  self growth, business growth and more.
The first complimentary monthly event started on June 9,  How to Use Visuals for Goal Setting and Creating Your Vision for Your Year – an intro to vision boards. Special Guest, Michelle Teague, from A Teague of Your Own,  talked about how to set concrete goals.
Events will feature a Guest Speaker. If you're interested in being a Guest Speaker, have an idea for a topic you want to learn abut, schedule a call with Janet to discuss the possibilities.