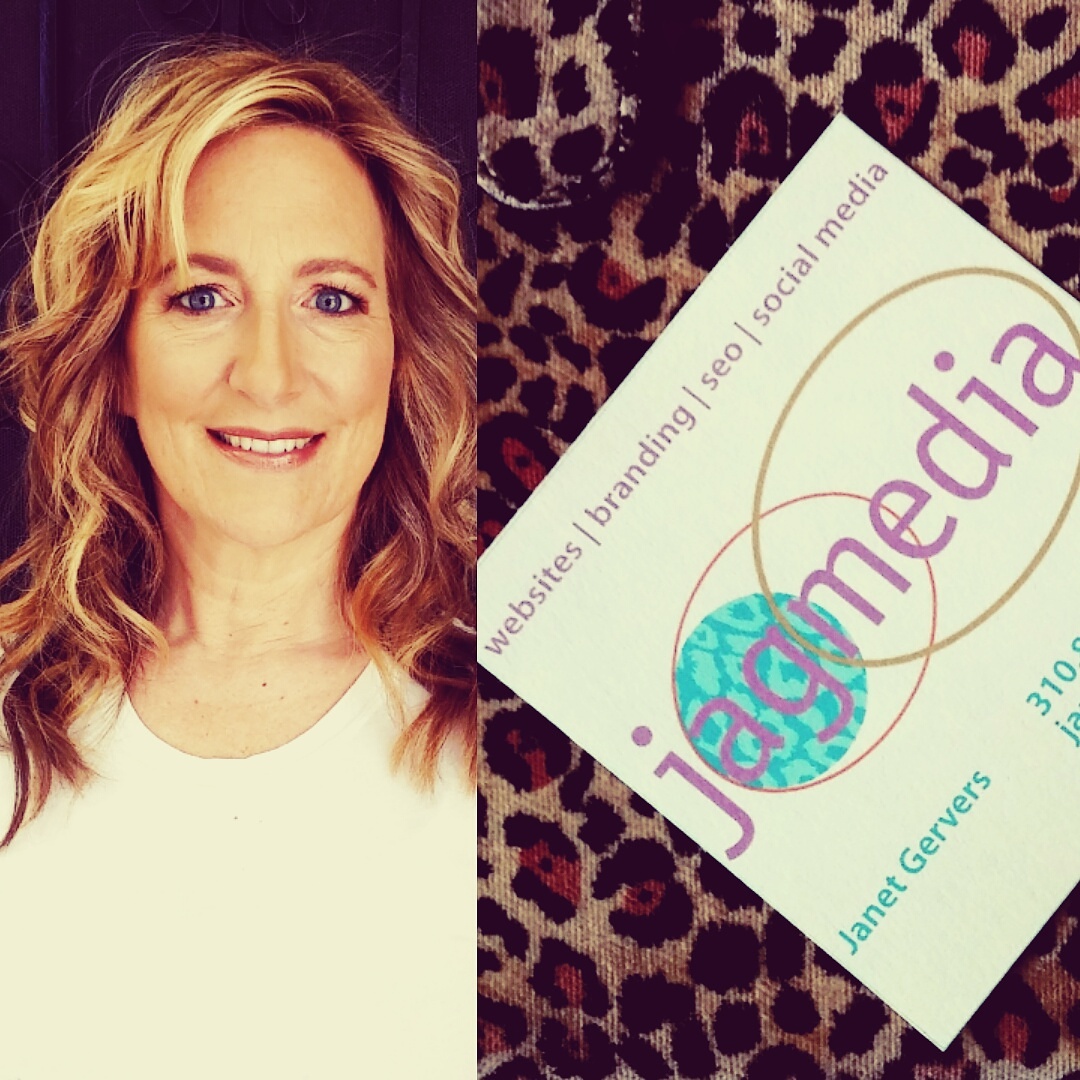 Janet Gervers, Founder & Creative Director at JAGmedia.
Contact JAGmedia:
2500 Broadway Suite F-125 Santa Monica CA 90404  (310) 853-0082
Schedule a Call with Janet:
Let's discuss the Website of Your Dreams and/or Digital Graphics: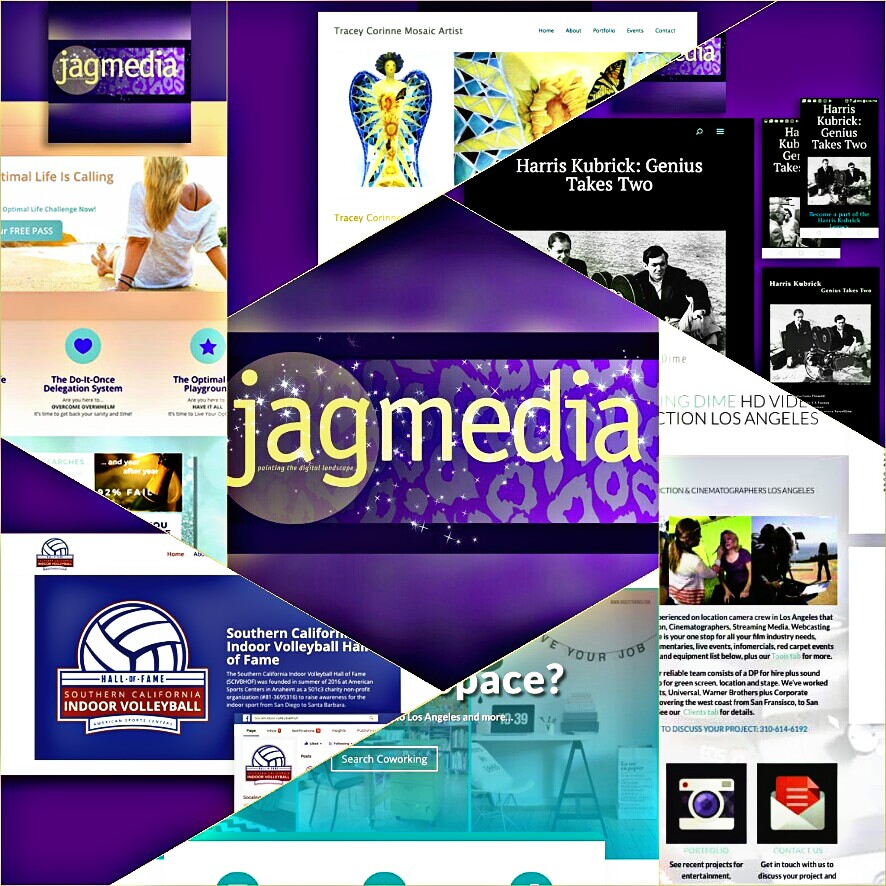 Full Service Design & Digital Services
Jagmedia is a creative design studio that loves working with: health and wellness businesses, heart centered businesses and non profits.
Offering a Full Spectrum of Design Services:
Digital Graphics, Social Media Graphics and Print Graphics.
WordPress Website Design

Coaching: Web & Brand

Graphic Design

Branding / Identity

Social Media

Search Engine Optimization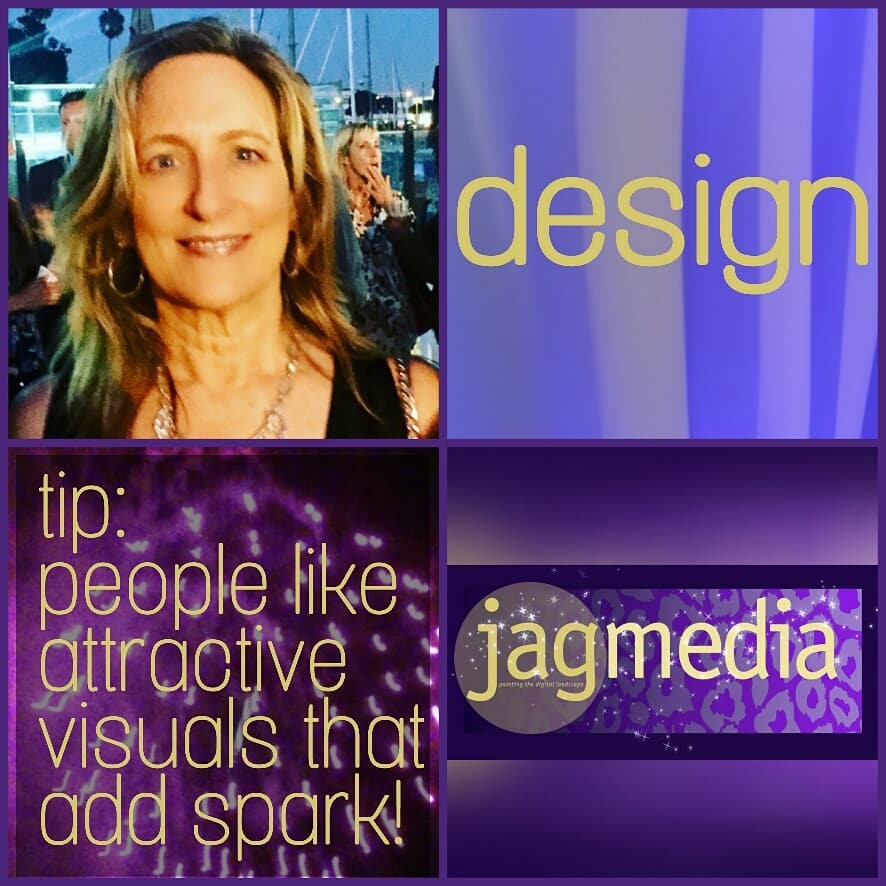 JAGmedia Snapshot
Get in touch and learn more about how I can help
Elevate Your Brand
by filling out the form on this page- I do respond.
Web Hosting Services:
Website Hosting, including WordPress Hosting, Domain Names, DIY Mobile Responsive Websites, Authorized Services Reseller.
Made in the USA –
Proudly made in the USA, without outsourcing in foreign countries. Work with someone you know and trust!
Jagmedia Profile:
JAGmedia is a creative design studio that started in Venice in 2001, which became known as "Silicon Beach," and currently is located in Santa Monica, CA.
Primarily serving: Santa Monica, Culver City, Brentwood, Beverly Hills, Venice, Marina del Rey, West Los Angeles, Hermosa Beach and Redondo Beach.
Jagmedia's multi-faceted President, Janet A Gervers is a creative designer and artist. Her experience in the digital media field spans twenty years and she is a digital media pioneer!
Working with an experienced designer and business owner is a decision you make to help move your visual image forward when you hire Jagmedia for your project.
See the Testimonials and contact Janet to start a discussion on how your needs can best be served, whether it's for creating your online presence or digital graphics. Also offering content marketing via our blog platform that attracts the coveted Millenial market. Art Services available to beautify your home or office space,