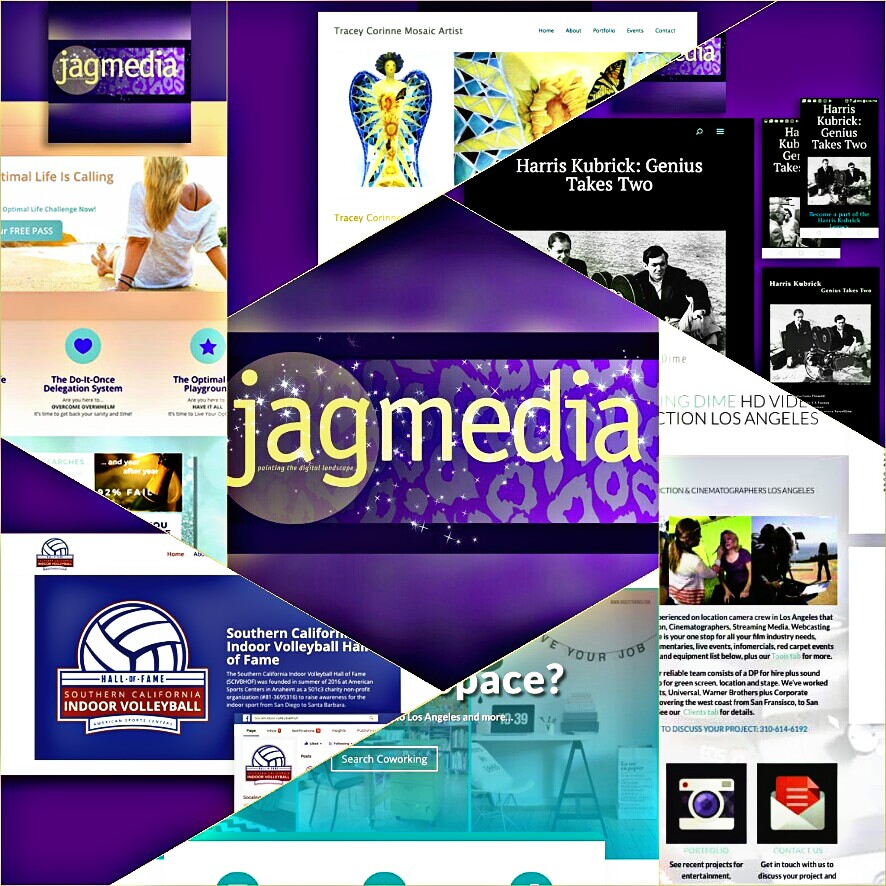 A Picture Paints a Thousand Words
How many times have you heard it? In this day of selfie culture, the importance of visuals is stronger than ever!
How do your Visuals align from Digital to Print?
Let's discus how I can help Create & Elevate YOUR Brand!
The Website of Your Dreams is just a step away, with the expertise, creativity and guidance that I offer at JAGmedia. Working with a variety of businesses using the JAG 5 Formula.
Month by Month Affordable Options for Reliable Website Hosting & Design, Domain Names, SSL, Servers and all the essential components for websites and tech.
Whether it's a brand makeover or creating  your new brand, JAGmedia's unparalleled talent and experience brings focus to your Brand and shines the spotlight on your company.
Design for Coaches, Authors & Speakers
Life Coaches, Business Coaches, Speakers and Authors are professionals that have benefited from JAGmedia's Creative Services. Offering a full spectrum of creative from  websites to logos and social media graphics. Book a call so we can discuss your needs.
Design for Health & Wellness
JAGmedia offers website design and digital graphics for Health & Wellness Professionals,  Chiropractors, Acupuncturists, Therapists, Psychologists, Dentists, etc. in Health & Wellness. Need your entire Brand developed with an integrated approach? Book a call so we can discuss your needs.