Jagmedia Venice Beach WordPress Design & Coaching
Jagmedia offers a full spectrum of Creative Digital Media Services including: WordPress Website Design & Mobile Websites, WordPress Training (NEW), Visual Branding, Copy Writing & Social Media for entrepreneurs. Creating websites since the start of the internet – that's Jagmedia.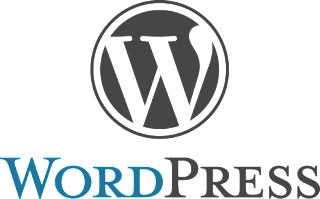 Get Started:
CALL 310-868-6413
Whether your an entrepreneur poised for growth or established we are here to serve your business. Based on our experience, your website is the vehicle that  will drive your business!
Jagmedia will help you zoom forward on all fronts: from website to email newsletter social media and print graphics.What that translates to is that that your website is an ever changing and growing marketing tool for your business; those that fail to realize this and think a website is designed in a vacuum and can be left alone are simply not our clients.
While we work with our clients in a hands on way and give guidance and recommendations it's ultimately your decision on how to proceed with your marketing.
Jagmedia Brings it Full Circle
Jagmedia Offers:
WordPress Websites 
Mobile Websites
WordPress Training
Social Media
SEO 
Graphics
Copy Writing
Photograpy
Creating & Transforming Visual Brands for Entrepreneurs
When it comes to visual branding, we paint the whole picture that includes elements such as your email newsletter, website, social media pages, business card, brochure and logo that solidifies and communicates your company message. Already have a logo?
That's great! We can work with your logo and create all the pieces that visually express your brand in a unified manner. Plus, we also offer copy writing and seo writing services to our clientele.
What's SEO?
Search Engine Optimization is all about your website and business being found online. Making your site more search engine friendly is critical with over 8 billion websites out there! We've gotten clients to Page 1 Google status and we can help you!

Social Media
Jagmedia can create your social pages and graphics, for instance: Facebook, Twitter, Google+, YouTube and Instagram, plus we can do your posts for your company. This is an important part of the SEO picture and simply cannot be ignored. We make it easy for you!
Call today to find out more about SEO Services at Jagmedia: 310-823-7486.
Whether you're located in Venice Beach, Marina del Rey, Santa Monica, Culver City, Redondo Beach or outside of the Los Angeles area. Jagmedia in Venice Beach, CA has also works with clients in San Francisco and the Bay Area, South Western States and internationally.
Jagmedia | Free WordPress Tips | Connect with us on Facebook