JAGmedia | Studio Profile
JAGmedia's multi-faceted President, Janet A Gervers is a Creative Designer and Artist who started her career in Graphics Design with a Bachelor of Science in Graphic Design from the University of Cincinnati. She eagerly jumped into the Digital Media world after a move to San Francisco in in the mid-nineties and never looked back!
Janet A Gervers is a WordPress Website and Digital Media Expert  with much talent to share combined with her Website Coaching to guide clients on the right path!
After working at a variety of companies, including the Jet Propulsion Laboratory in Pasadena, which prompted her move to Los Angeles, it was time to fly solo and she founded JAGmedia in Venice Beach, CA in 2001 and is currently located in Santa Monica, CA. Offering visual design expertise for the web and digital graphics, in addition to 20+ years of experience and guidance, whether it's for website design, graphic design, social media graphics or branding.
See the Testimonials for JAGmedia and contact Janet to start a discussion on how your needs can best be served, whether it's for creating your online presence, crafting content for your brand or beautifying your space with art.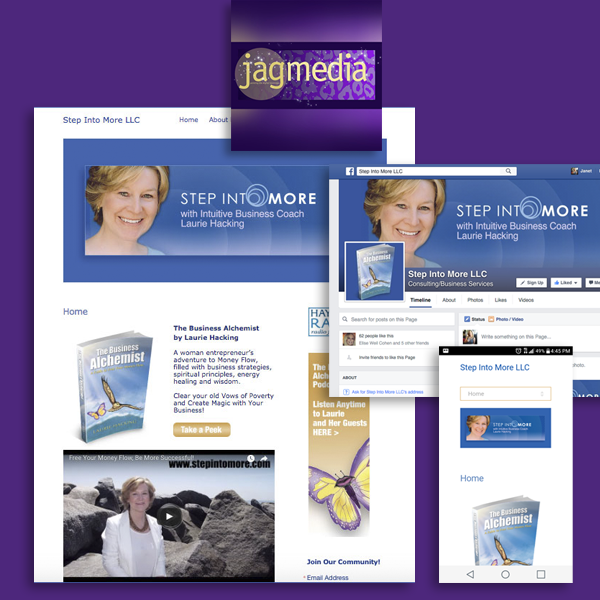 Life Coaches, Business Coaches, Speaking Coaches, Author/Coach are Professionals that have benefited from JAGmedia's Creative Services, for web, print and digital graphics.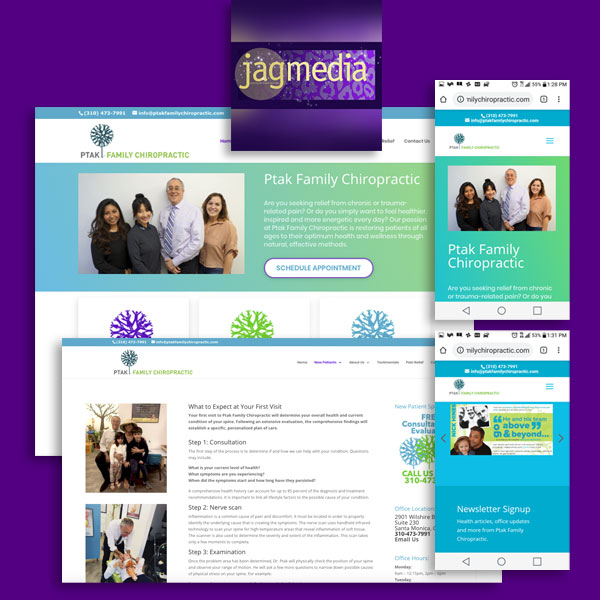 JAGmedia creates websites & digital graphics for Health & Wellness Professionals,  Chiropractors, Acupuncturists, Counselors, Psychologists, Dentists, etc. in Health & Wellness.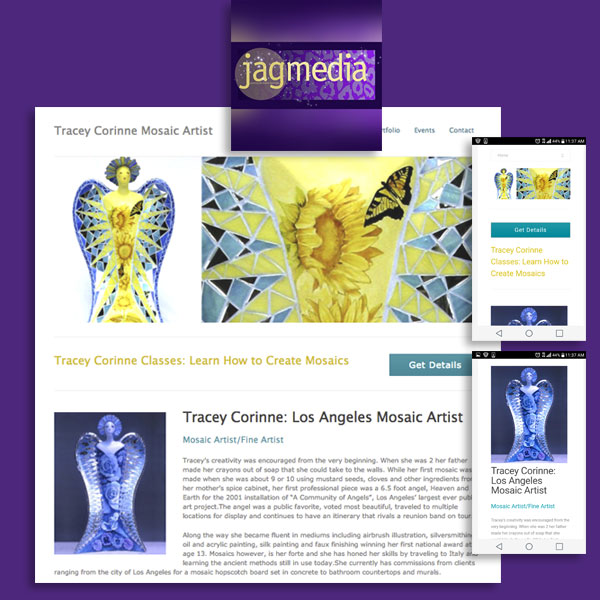 JAGmedia is experienced with all facets of the Creative industry, including: Artists, Musicians and Entertainment Professionals that want mobile responsive websites, digital graphics etc.
The Website of Your Dreams is just a step away, with the expertise, creativity and guidance that I offer at JAGmedia. Working with a variety of businesses using the JAG5 Formula.
JAG5 Formula Details >
Month by Month Affordable Options for Reliable Website Hosting & Design, Domain Names, SSL, Servers and all the essential components for websites and tech.
Start Shopping >
Get the recipe for a brand makeover with Jagmedia's unparalleled experience and guidance. Get Focus & Direction on your new or existing Website and/or Brand. 
Gain Brand Clarity >