Jagmedia expanded it's services recently to include on demand tech services:
website hosting domain names email accounts privacy and protection online storage + more 24-7 Tech Support!
Shop Now
Whether or not you use our design, branding or SEO services that elevate your brand, we're here for you! Need to buy a
Domain Name
? You've got it! Add 
Privacy Protection
so you don't get spammed after you buy it and input the registration information – that's a requirement for ALL domains and website hosting companies. Getting ready to create a new website? Our
Website Hosting
  come in a variety of flavors, from
Economy for a single site and Deluxe for multiple sites.
Linux Hosting
is offered for
WordPress Websites.
 There are also a
WordPress Managed Hosting
Plans
that take it to a higher level. 
Windows Hosting
is available too. If you have an e-commerce site or are interested in making your website more secure for your website visitors, the
SSL options
are worth checking out. Look for  
Secure SSL Certificates
in Jagmedia's shop. There are numerous options in our online store for web and tech related needs, including computer backup, email plans, shopping carts and dedicated servers to name a few. In addition to the sales items on our site,
Jagmedia Email Subscribers get additional Exclusive Promotions. See our handy dandy email subscriber form on the right.
Make sure to browse the new
Jagmedia Store
today!
Browse Now
Jagmedia is an authorized reseller for Godaddy, one of the largest hosting companies in the world, offering all their products and 24-7 tech support – plus we  have our own sales and promo codes.
Digital Studio
Specializing in WordPress Website Design, Branding, Social Media & SEO.
Expert Guidance
Leading our Clients on the path to achieving their goals every step of the way.
Problem Solving
Design is a process and communication from start to finish is an essential.
Coaching
Creative Flow Coaching empowering you to breakthrough to results!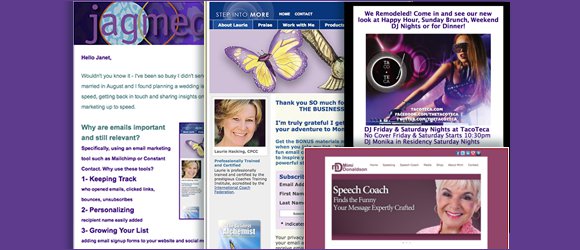 Using an Email Marketing system to reach your clients, leads and contacts and stay in front of them is a beneficial way to reach out from one to many! You know how you get emails from stores to business coaches, events etc? Yes, it's still a relevant method along with...
read more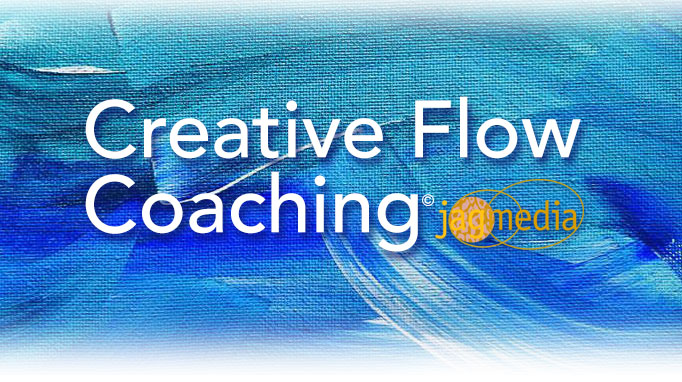 Do you ever feel like you have a blank canvas in front of you? Does it feel like something is stopping you from your creative flow – whether it's accomplishing a specific goal or moving in a new direction? Introducing Creative Flow Coaching! Special...
read more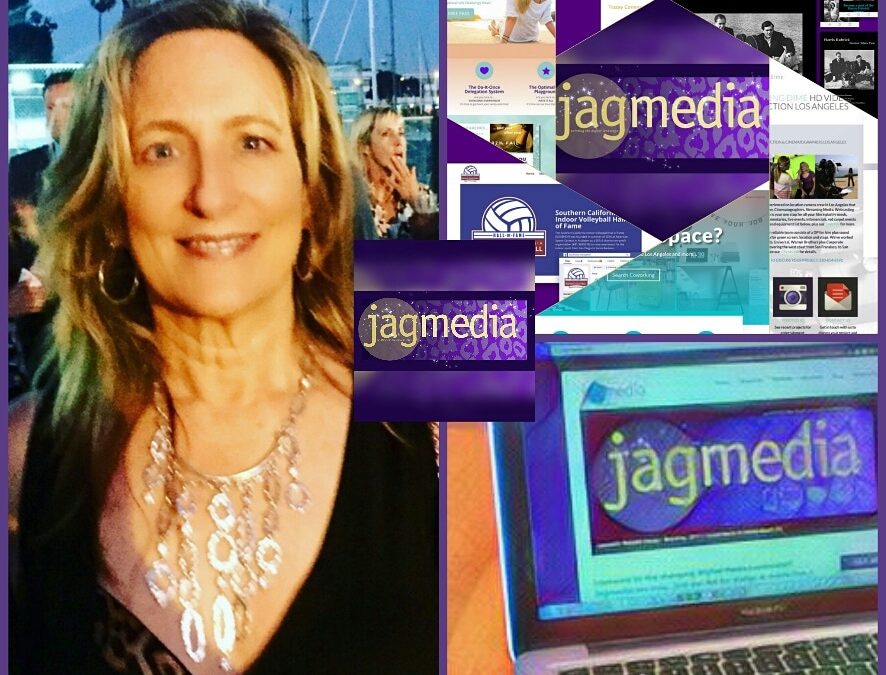 When it comes to web hosting, most people get confused really easily, since  there's so many different flavors of it and different products these days. That, along with companies that upsell things that you don't need,  those that outsource to foreign countries and companies that are just plain unreliable and/or unresponsive.
That's where I come  in, I'm Janet Gervers, Founder of Jagmedia and your web hosting guide. I have years of experience  with web hosting and know the right combination of website hosting ingredients based on your needs,
read more