Branding is the visual identity (look and feel) of a company or entity and how the message is perceived by the public. Jagmedia works with entrepreneurs and coaches, building their entire branding identity from scratch or transforming their existing identity into one that is unified and recognizable. Get Digital Magic for YOUR Brand Today!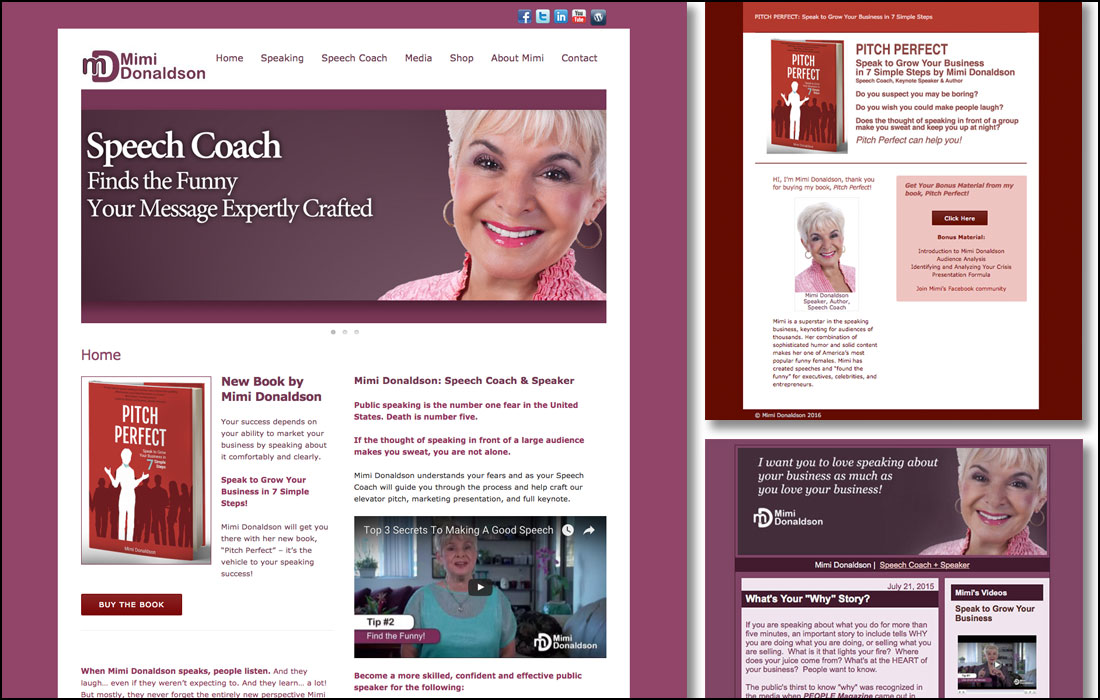 Jagmedia created a unified brand for notable Speech Coach, Speaker and Author Mimi Donaldson. An established professional with a website, logo and email, she needed a cohesive look that went seamlessly from website, email marketing template design to landing page for her new book, Pitch Perfect. During the process, Jagmedia created a brand new website and landing page, plus updated logo and email marketing template.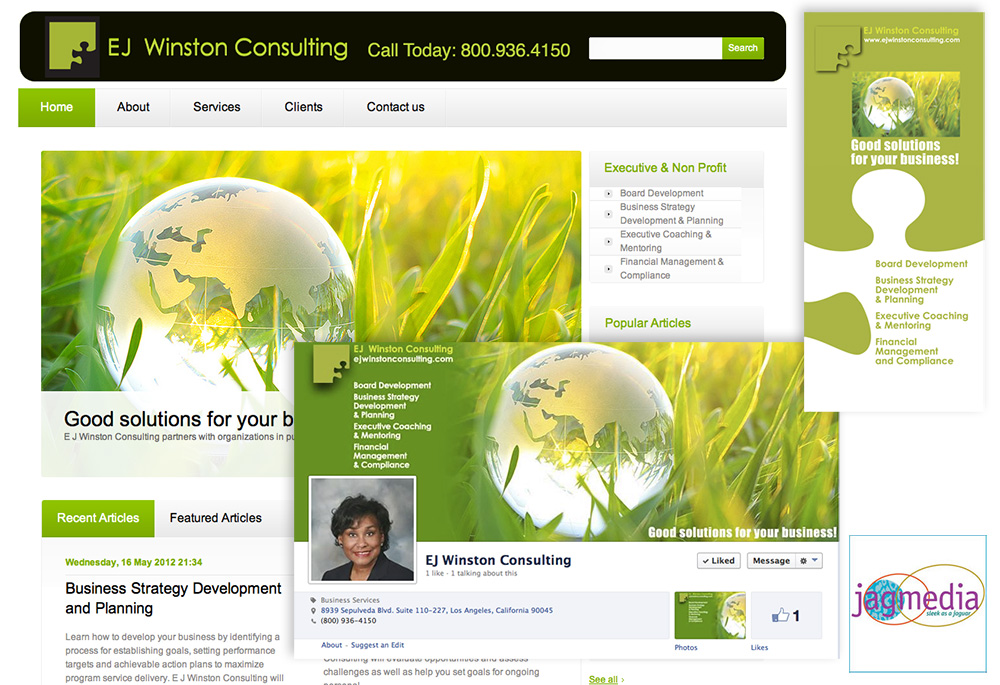 This client is a Business Coach working in the corporate consulting area that includes business strategy development and planning, EJ Winston Consulting in Los Angeles.  A puzzle piece logo and business card were already in use. The brand was transformed with a more in depth and dynamic look  that included the following: WordPress Website, Facebook Page and brochure.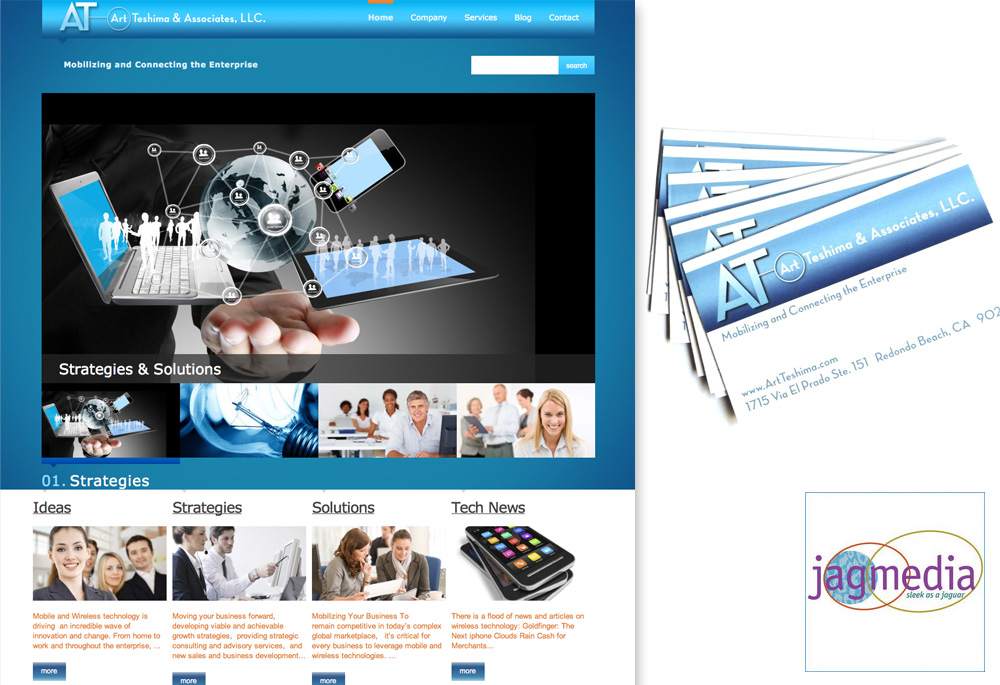 Branding identity created for an entrepreneurial  technology company in Redondo Beach, working with enterprise level customers. The project started with a logo that resonates in the technology industry. A Wordpress platform website  was created  for the client in addition to business cards and the logo design.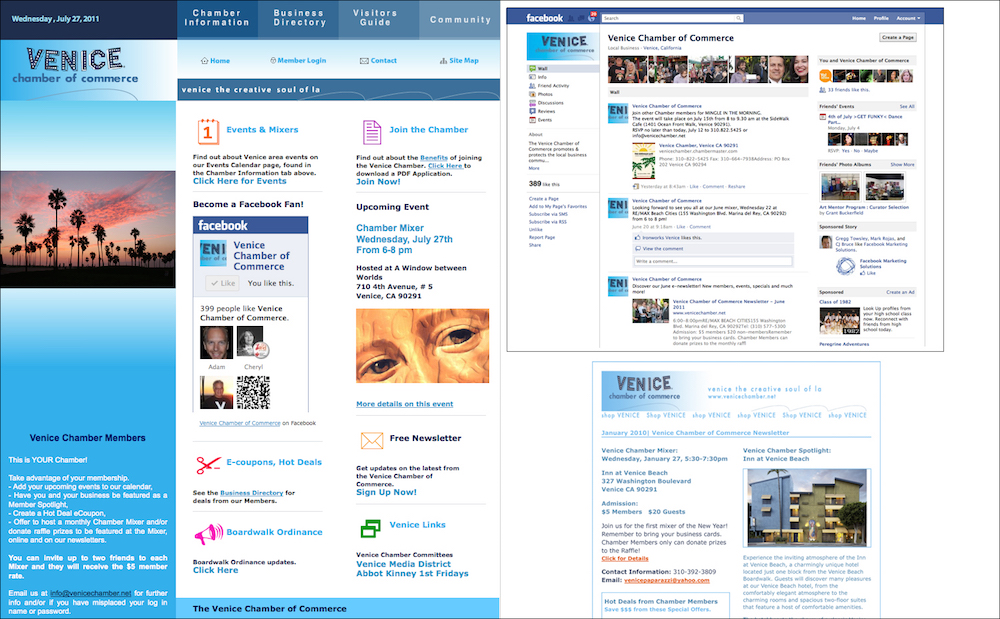 When we started working with the Venice Chamber of Commerce there was no branding system or a website to speak of…  A beach theme with the aqua blue palette was developed, although a professional edge to the design was incorporated,in keeping with a Chamber of Commerce.  An email newsletter was created, plus  the first Facebook page, (in the early days of Facebook) was created.  The site was created between 2006/07 and the same backbone of the site is still in place that features an entire member management system, member directory, ability for members to edit their directory listing plus add events and specials with an administrative side that has approval and editing capabilities.